Academics
Here, we challenge the intellect. With a student-to-faculty ratio of 11:1, the personal atmosphere of the classrooms allows open dialogue and interaction. Our professors encourage conversation as students connect concepts, consider their larger implications, and apply their significance to real-life situations.
Experiential learning takes place at Augustana through discovery and experimentation, internships, student teaching, off-campus study and hands-on research. And because Augustana professors from across the academic disciplines often invite their students to collaborate on their scholarly projects, our students work on teams making innovative breakthroughs and even present their findings at national conferences.
National Recognition
Augustana is a place where imaginations are fired and intellects are engaged, which contributes to why we consistently receive national recognition for academic excellence in rankings:
September 2020 —
Augustana University Ranked Top Regional University by U.S. News & World Report
Augustana University has been named a top regional university for the second year-in-a-row by U.S. News & World Report — ranking #13 in Best Regional Universities in the Midwest.
August 2020 —
Augustana University No. 1 Nationally for 'Best Small Colleges for Getting a Job.
Career site Zippia has ranked Augustana University No. 1 in the nation for best small colleges for securing a job — chosen from a pool of more than 1,000 schools.
August 2020 —
Class of 2019: 99% of Augustana Graduates Employed in Major or Chosen Field
According to a newly published report, 99 percent of recent Augustana University graduates seeking employment are employed in their major or chosen field. The Outcomes Report done by the Student Success Center, in collaboration with the Office of Assessment, doesn't just highlight Augustana student success over the course of one year.
September 2019 —
U.S. News has ranked Augustana among the best universities in the Midwest.
Augustana is ranked No. 9 among the "Best Regional Universities in the Midwest" according to the latest edition of "Best Colleges 2020" by U.S. News Media Group. AU is also ranked #2 in Best Value Schools and #8 (tie) in Most Innovative Schools and #12 (tie) in Best Undergraduate Teaching. Learn more about the report.
August 2018 —
Augustana is ranked the No. 32 baccalaureate college in the nation, according to a recent report from Washington Monthly. The publication's "2018 College Ranking" rates baccalaureate institutions according to their contribution to the public good in three areas — social mobility: recruiting and graduating low-income students; research: producing cutting-edge scholars and Ph.D.s; and service: encouraging students to give something back to their country.
 
August 2018 —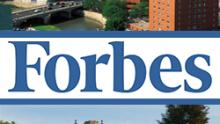 Augustana is again ranked among the nation's best colleges and universities according to Forbes' published annual list of "America's Top Colleges." Forbes ranked the top U.S. undergraduate colleges and universities based on student satisfaction, post-graduate success, student debt, graduation rates and nationally competitive awards.
 
August 2018 —
For the second consecutive year, Money listed Augustana as the Best College in South Dakota as part of their "Best College in Every State" list. AU ranked 277 among colleges nationwide taking into consideration factors such as: cost, graduation rates, academic offerings and social scene.
August 2019 —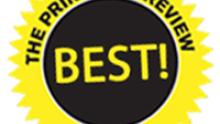 Augustana is ranked among the best colleges in the Midwest, according to the nationally known education services company, The Princeton Review. The University is one of 159 premier institutions included in The Princeton Review's "Best Midwestern" section of its website feature, "2020 Best Colleges: Region by Region." Augustana also made the "Guide to Green Colleges." The University is one of the 413 colleges the company chose out of nearly 700 schools it surveyed in 2018-19 with strong commitments to green practices and programs.