Help, I Need An Archeologist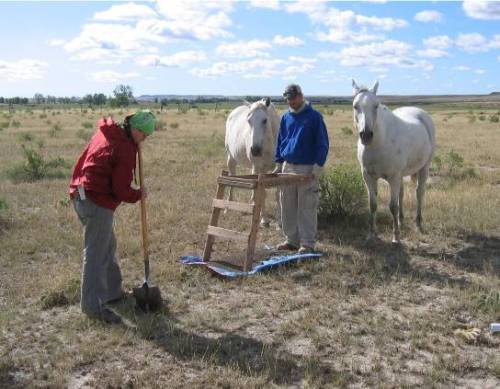 If you clicked on this link, chances are you have a project that requires archeological services. We can help guide you through the Section 106 process necessary to complete your project.
How do you proceed?
Contact ALAC by telephone, email, mail, or fax
Provide your contact information
Provide a detailed map of the project location and/or the project's specific legal location
Explain the nature of the project (type of project, amount of proposed ground disturbance).
Name the lead federal or state agency requiring the project.
How will ALAC proceed?
Prepare and submit a proposal that includes a cost estimate based on the map and information submitted by the client, and a proposed time schedule for completing the project fieldwork and report.
If the proposed cost estimate is accepted and an authorization to proceed is received, a records search will be conducted prior to the field work (survey and evaluation).
Complete the field work.
Prepare and submit a technical report. Final clearance for your project is then determined by your state's Historic Preservation Office (SHPO) or lead agency.
In cases where a NRHP-eligible site is identified, mitigation may be required. This would require development of a mitigation plan and a separate, additional cost proposal.